How to Play Deezer Music on Kodi
Kodi is a free and open source media player with powerful functions. Users can play movies, music, TV shows, photos, games, and more through Kodi. Whether you want to play media files on your computer or TV, Kodi is the best choice. If you know enough about the functions of Kodi, you can integrate many media resources into Kodi through the add-on function and make Kodi become your unique media center.
Deezer is a niche music platform, but with its rich music library and high-quality music, it has also attracted many users. How to add Deezer music to Kodi is also what many people want to know. In this article, we will specifically introduce two different methods to guide you on how to play Deezer music on Kodi.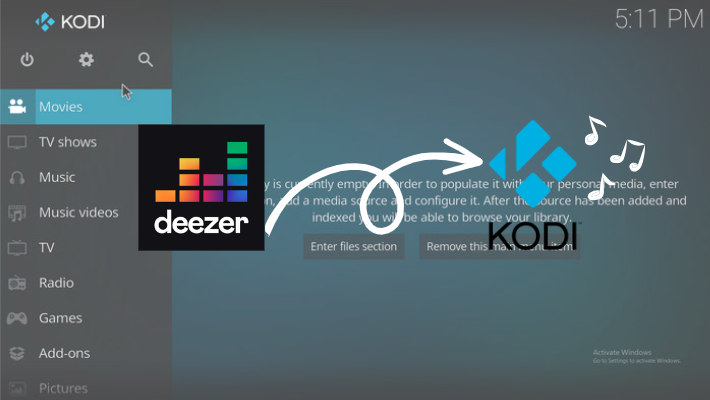 Part 1.

Play Deezer Music On Kodi Via Add-on Program

As we all know, one of the features of Kodi is that it contains a wealth of add-on that can help you integrate many media resources into one. But unfortunately, Kodi does not have official add-on of Deezer. But there are also some unofficial plug-ins on the Internet that can help us play Deezer music on Kodi. Here, we will select a Deezer add-on as a demonstration to guide you on how to install a Deezer add-on on Kodi and play Deezer music.

Step 1.Install Deezer Add-on before you open Kodi. In the menu list on the left, select the Add-on option and click it.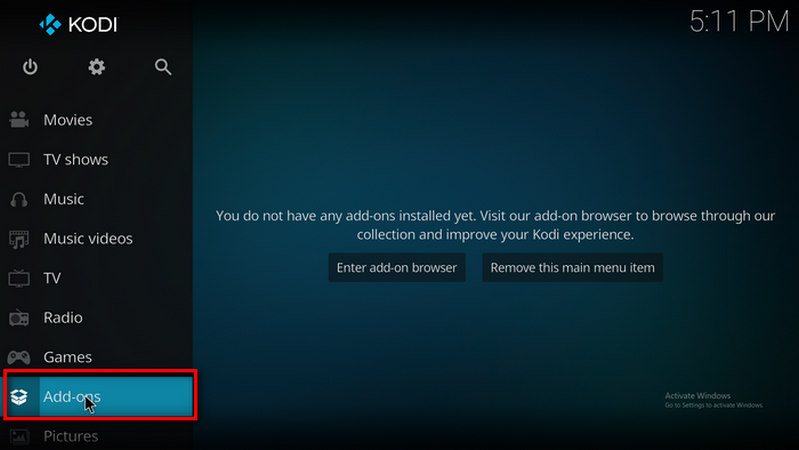 Step 2.Move your cursor to the settings button in the upper left, the box icon, and tap to proceed to the next step.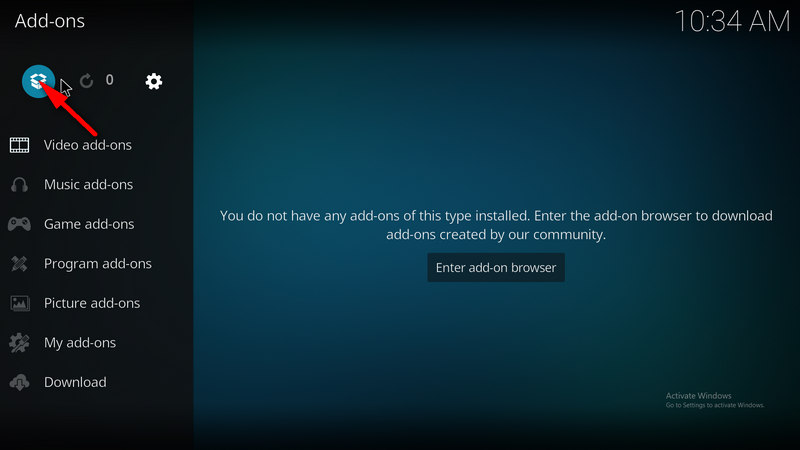 Step 3.Select Install from zip file. Then look for the Add-on download package you just downloaded in the pop-up window.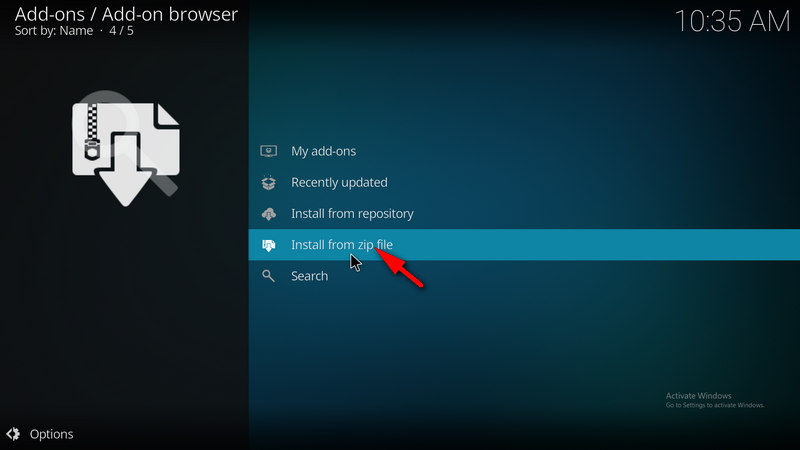 Step 4.Once you find the Deezer add-on, click OK to install the add-on into Kodi.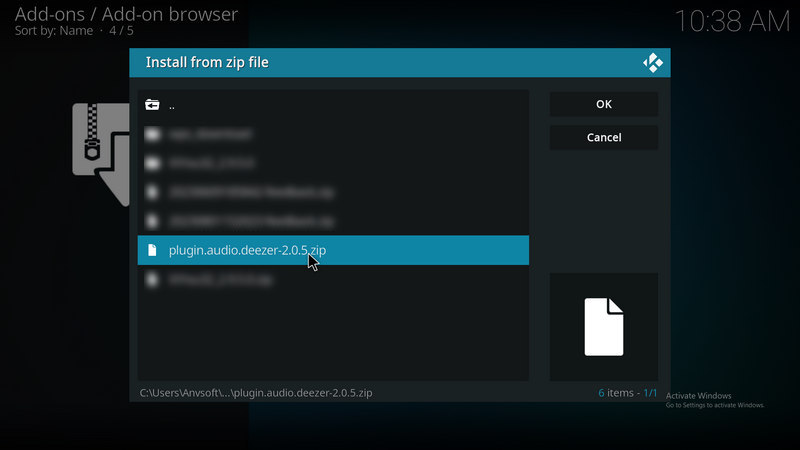 Step 5.After the download is successful, you can find the Deezer plug-in you just downloaded in the Music Add-on.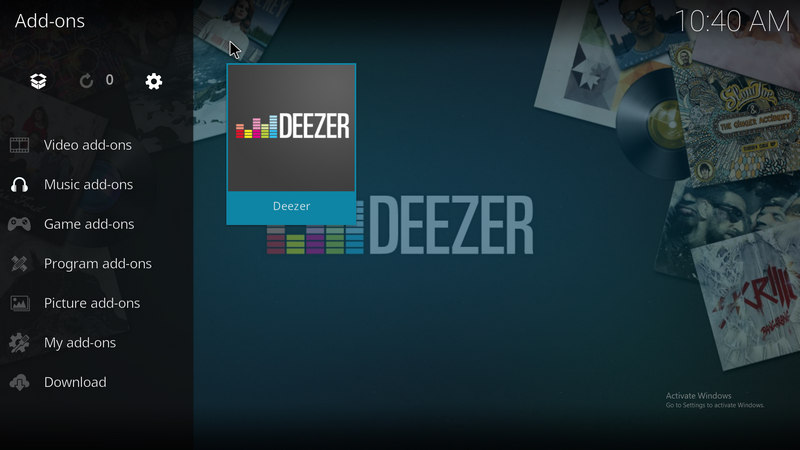 Step 6.Finally, you need to click to open the Deezer plug-in, and then log in to your Deezer premium account to play Deezer music on Kodi.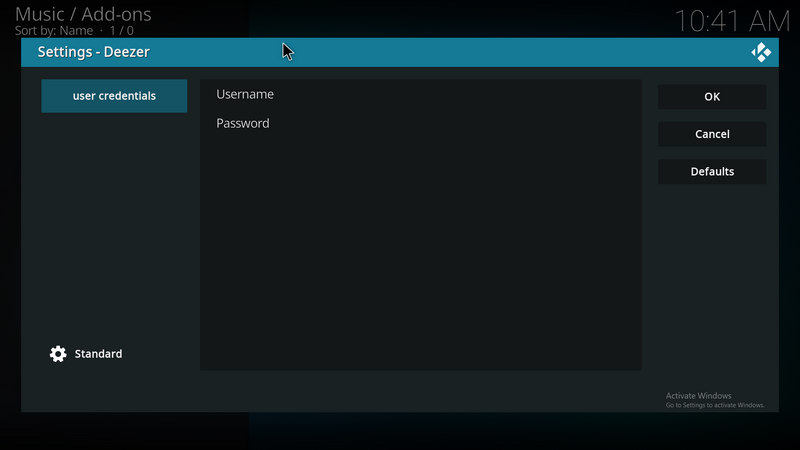 Although you can play your favorite Deezer music on Kodi through add-ons, these are limited. For example, it works only for premium account, and the highest sound quality can only reach 128 kbps. This means that once your Deezer subscription expires, you will no longer be able to play Deezer music on Kodi. Therefore, we will introduce you to the second method to play Deezer music on Kodi. This method gets rid of the restrictions of a Deezer subscription and can play Deezer music offline anytime and anywhere.
---
Part 2.

Play Deezer Music Offline on Kodi

In order to break the limitations, you need to use an excellent Deezer music converter - DeeKeep Deezer Music Converter. This converter is specially used to convert Deezer music. It can convert Deezer music to common formats, such as MP3, WAV, FLAC, etc. while retaining the original sound quality of the song which is up to Hi-Fi. With DeeKeep, you can easily save Deezer music permanently to your local computer, and then just upload the music files to Kodi to play your favorite Deezer music offline on Kodi.
✏️Steps to download Deezer music to local computer
Step 1.Run DeeKeep on Your Computer
Open DeeKeep on your computer and then follow the instructions to log in to your Deezer account.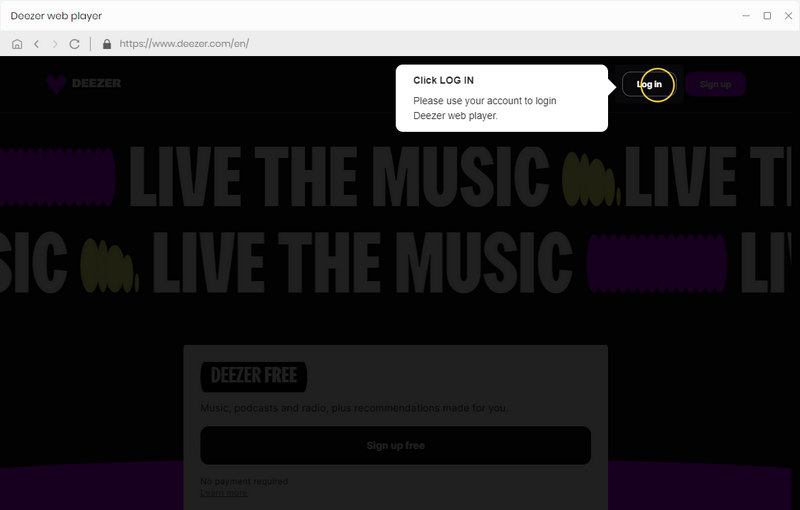 Step 2.Change Output Setting As Needed
Go to the Settings tab in the lower left corner. Here you can change the output settings as needed, such as output format, output file name, output folder, the organized way, and so on.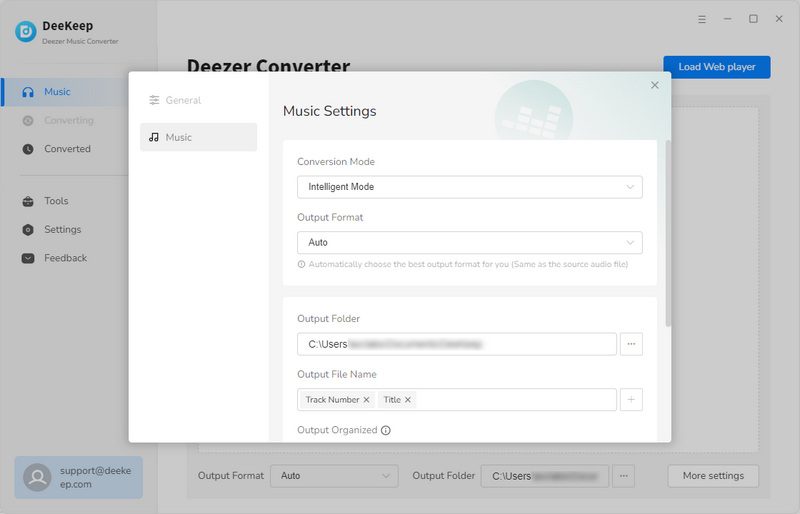 Step 3.Choose Deezer Music You Want
Head to the Deezer web player and browse to find the playlist or album you want to play on Kodi. Then click to open it. Find the blue Click to add button in the lower right corner and tap on it. DeeKeep will read the playlist automatically and list all the songs in a new window. You just need to pick up the songs you want and click Add.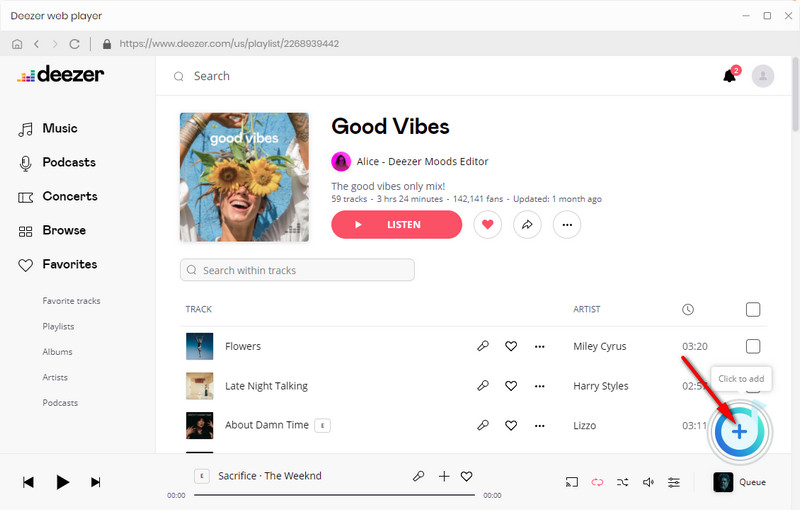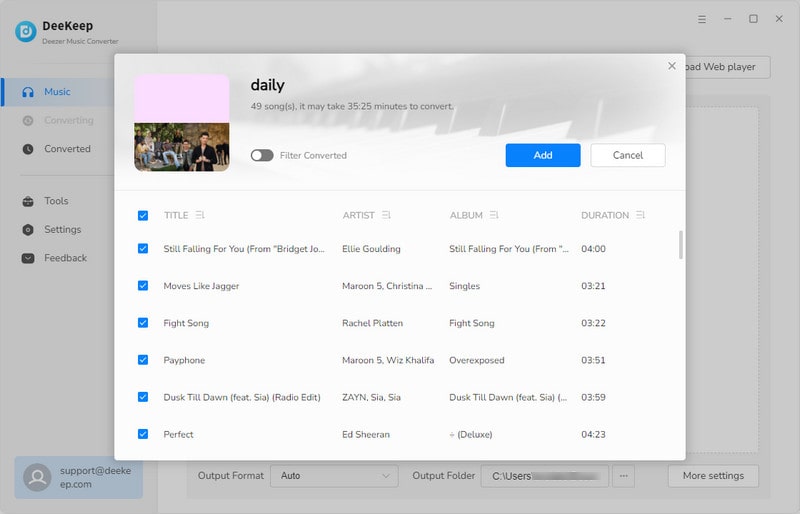 Step 4.Convert Deezer Music
In this step, click Convert when you select all the songs. Once the conversion is complete, you can find the downloaded songs in the Converted section. Once the songs are saved in a normal format on your computer, all you have to do is import the files into Kodi.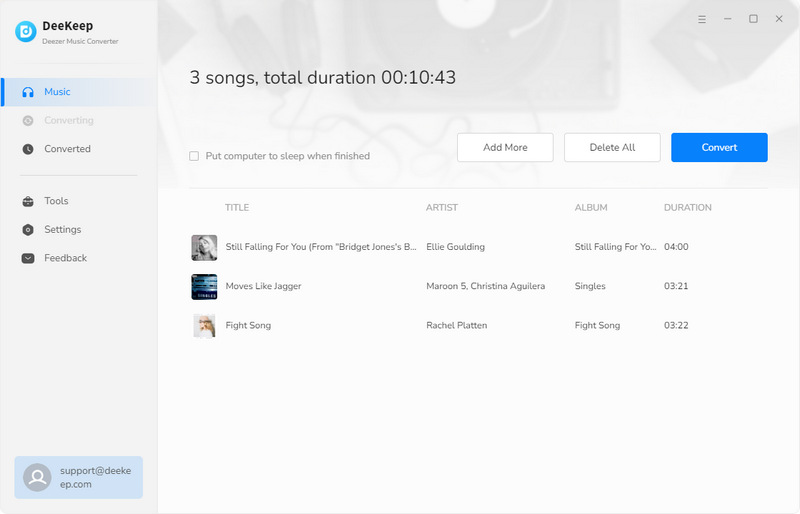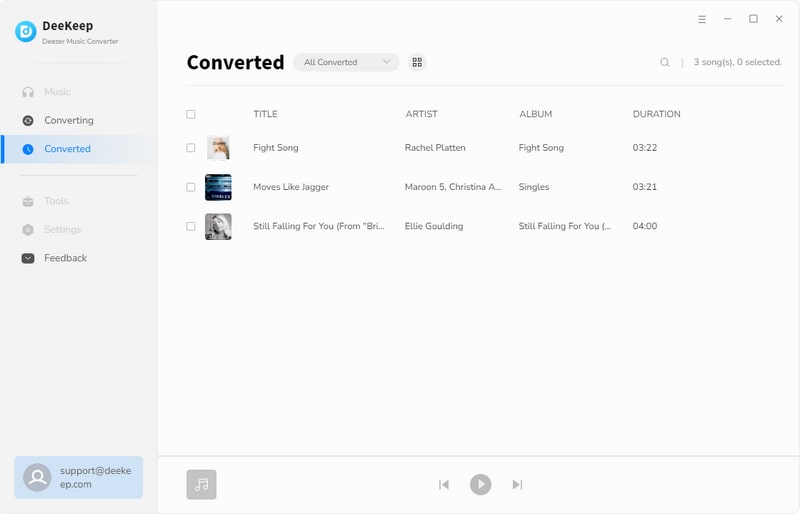 ✏️Steps to play downloaded Deezer music on Kodi
Step 1.Open Kodi on your computer and select Music option in the left menu.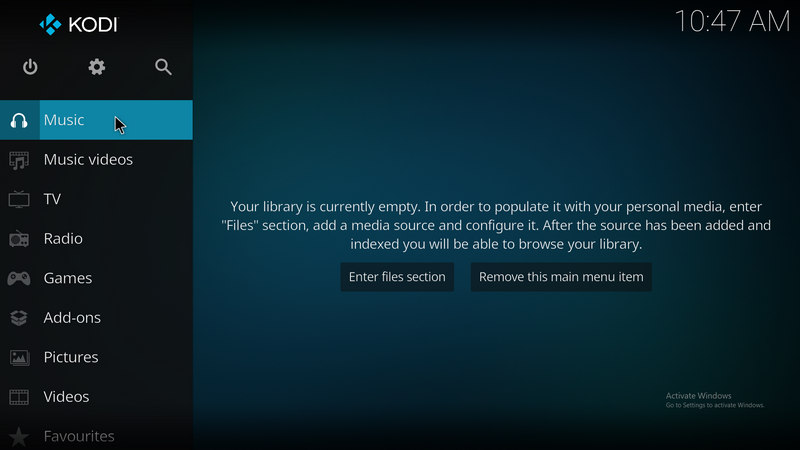 Step 2.On the new page, choose Files in the right list.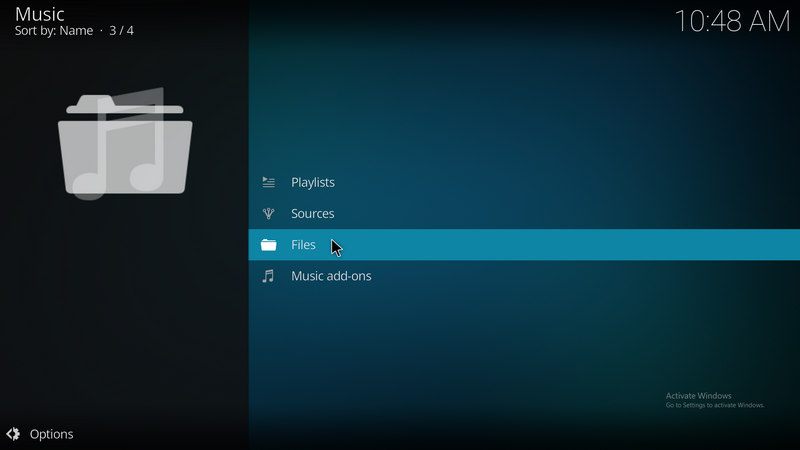 Step 3.A new window will pop up. Here you can browse to find the output folder where the downloaded Deezer music store. Click OK to add them to Kodi.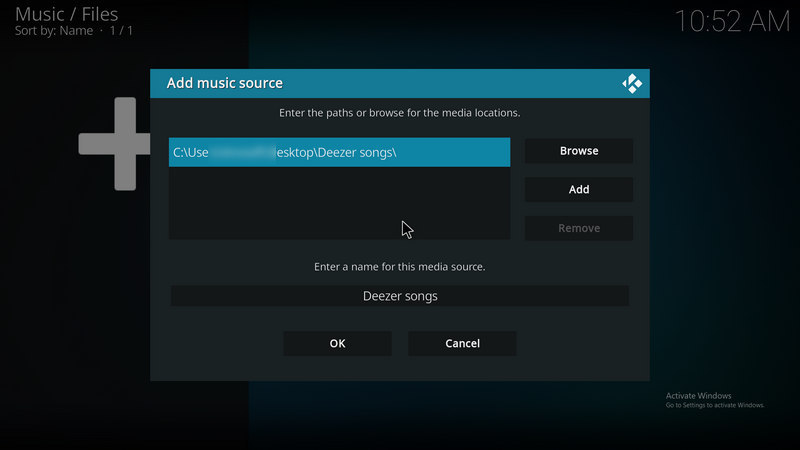 Step 4.Then you will see the downloaded songs are imported successfully in the Kodi. And you can play Deezer music offline on Kodi now.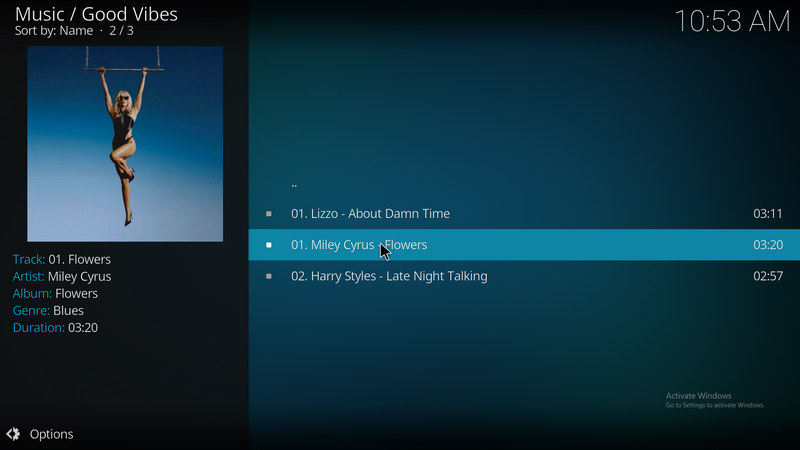 ---
Summary
As a powerful media player, Kodi brings great convenience to people's entertainment lives. Although Deezer cannot be directly integrated into Kodi, we can play our favorite Deezer music on Kodi by installing an add-on or using DeeKeep Deezer Music Converter to download songs and import them into Kodi. In this article, we also give specific operation methods. If you find it useful, don't forget to share it with more friends.
---