How to Stream Deezer Music on Sonos
Founded in 2007, Deezer Music has become one of the best challenging platforms in the busy music streaming market. It is available in more than 180 countries and is home to over 16 million active users and 73 million songs. Deezer provides us with both ad-supported free accounts and ad-free paid accounts. If you use Deezer Free on a non-mobile device, you can only hear 30-second song snippets.
When you become a paid user, you can unlock more features. For example, you can freely skip songs as you like and use its offline mode to enjoy songs without a network connection. You can also listen to Deezer Music with higher audio quality on Xbox One, Roku, Sonos, Smartwatch, etc. Please keep an eye on this article, and we will introduce two simple yet effective ways to stream Deezer on a Sonos.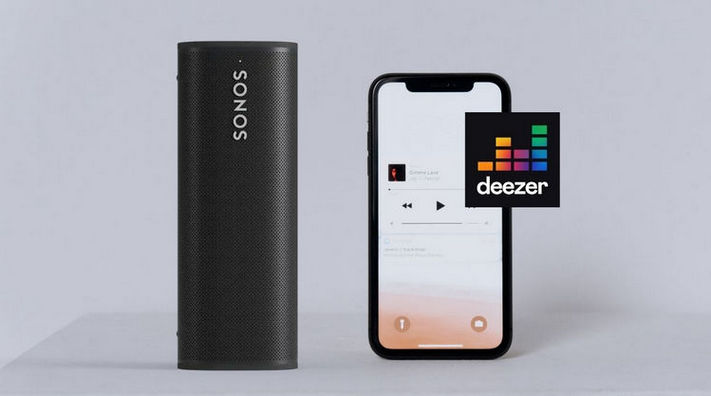 Method 1. Play Deezer Music on Sonos [With the Deezer App]
You Need:
1. Make sure the Sonos Controller app has been installed and finished setting up.
2. Own a Deezer Premium, Deezer Family or Deezer HiFi subscription.
How to Set up Deezer via Mobile Phones
Step 1First of all, run the Sonos app on your Android, iPhone or iPad. Select the Services & Voice option from the Settings tab.
Step 2Then choose the Add a Service button under Music & Content. Select Deezer option from the list.
Step 3After that, select I already have an account to put in your information as per the on-screen instructions.
How to Set up Deezer via A Desktop App
Step 1On a computer, open the Sonos desktop app. You can find a Deezer option from the Add Music Services. The same, select I already have an account and click on AUTHORIZE.
Step 2Sign in with your username and password to add your Deezer account. Next, let's play a song on Deezer and select Devices Available. Choose the Sonos speaker option and now you can start enjoying the music tracks.
Don't have a paid Deezer account? Sign up for one now! You can get a three-month free trial if it's the first time you sign up for a Deezer account, no matter which subscription plans you finally choose. The free trial or the paid account is about to expire, and you don't want to subscribe to this service anymore? Read the following method.
---
Method 2. Add Deezer Songs to Sonos [Without the Deezer App]
As you know, Deezer always delivers a delightful user experience relying on its impressive high-quality sound. If you wish to get High Quality, you should subscribe to Deezer HiFi instead of Premium. Then you can get songs at 1411 kbps in FLAC format. So if you wish to keep listening to Deezer Premium or HiFi on Sonos even after unsubscribing to the service, use DeeKeep Deezer Music Converter.
It's a well-designed Deezer Music downloader for every Deezer paid member to save their favorite music tracks, playlists, albums, or podcasts as local files. In this way, you can play the music on Sonos Speakers at any time you want. Given different needs, DeeKeep offers five output formats, including MP3, AAC, FLAC, WAV, AIFF and ALAC. And to make it easier to manage your music library after conversion, the ID3 tags of the songs will also be preserved.
Step 1 Log in to Deezer Web Player
Run DeeKeep from your computer and then Deezer web player will run automatically. According to the on-screen tips, fill the blanks with your Deezer account information. Please note that this operation is just to connect to the Deezer music library. If you want, you can log it out after conversion at any time.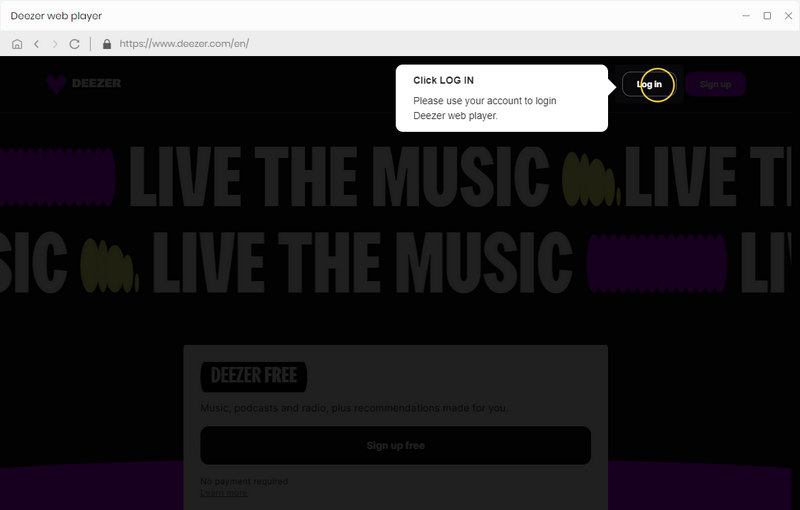 Step 2Customize the Output Settings
Go ahead to the Settings tab. Set up the output format, output quality, bit rate, and more parameters there. You can choose a format as your actual needs. But if you wish to output Deezer songs with HiFi audio sound (the original file should support HiFi), please finish your conversion under the Auto mode.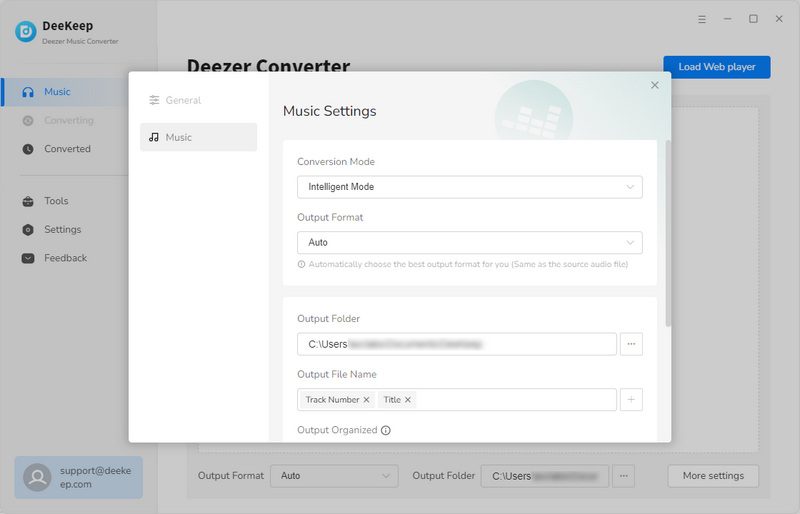 Step 3 Select the Songs & Add Them to the List
Open what you want to download from the built-in Deezer Music web player. Click on the right-hand side Click to add button to load the music tracks in a pop-up. Check the target songs and choose the Add option. The songs will be added to the list.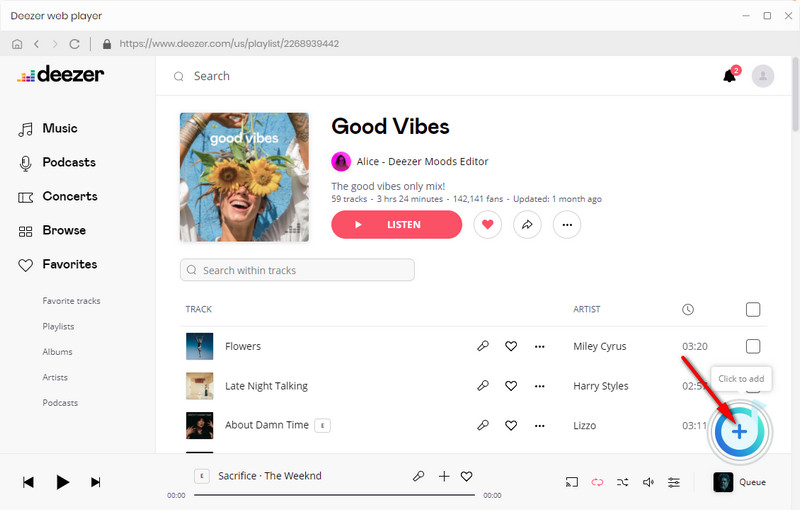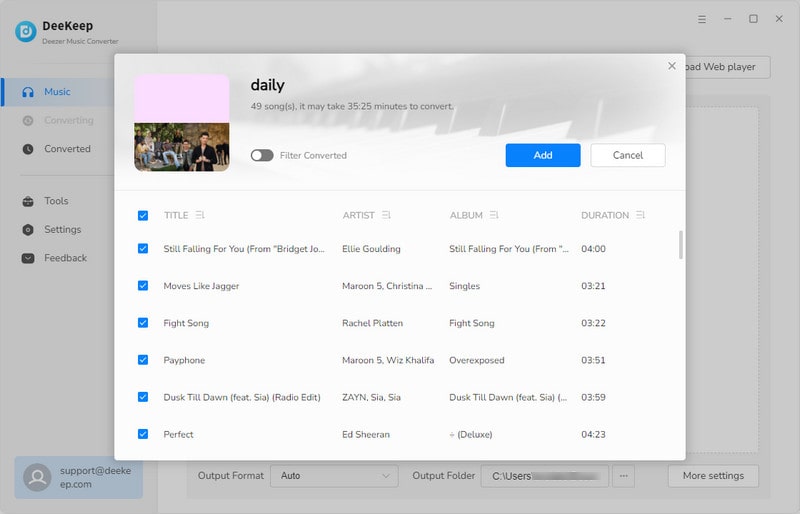 Step 4 Download Deezer Music
In this step, click Convert to start conversion. If you want to download multiple playlists at once, click "Add More" to repeat the previous step. Once all tracks on the list are converted (you can see the progress bar), you can click the Converted module to browse the converted songs.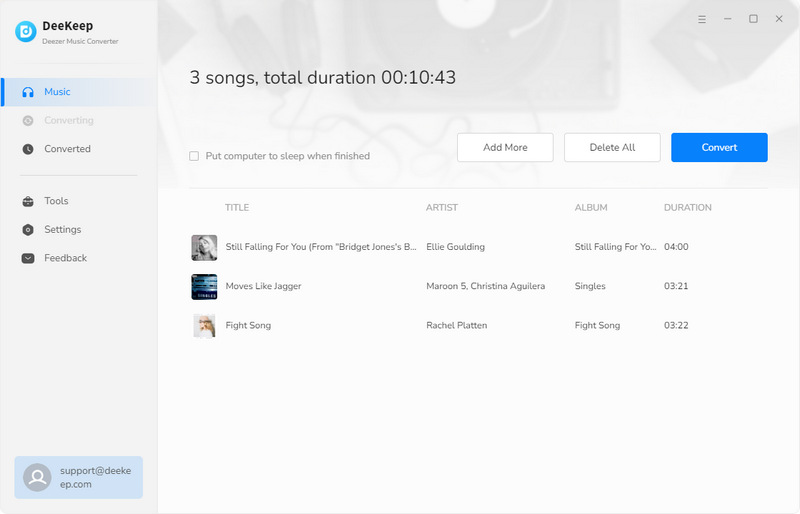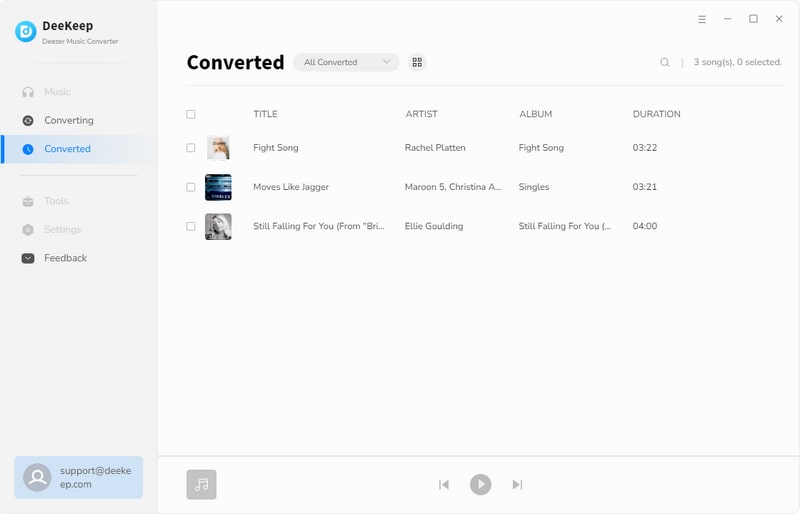 Add your Deezer Music Library to Sonos
Step 1 Open the Sonos app from a macOS or Windows computer. Then select the Music Library Settings option on the Manage menu.
Step 2 If you're using Windows, click on the Add. If you wish to add music via a Mac or MacBook, tap on the + icon. Choose anther folder or a drive connected to my computer on the Add Music Folder window.
Step 3Go to the appropriate location of the converted songs. If you are not sure where your music is stored, you can check it on the History module of DeeKeep. When receiving a relative prompt, please type in your computer's password and follow the instructions to complete the steps of adding your music tracks.
---
Summary
Here is how to stream Deezer Music on Sonos with or without a Deezer Music app. After finishing the steps above, Deezer music can be played anywhere and anytime through your Sonos for your enjoyment. Even after you cancel the subscription of Deezer and before your account ends, the Method 2 can work your issue out. If you prefer a better user experience, we highly recommend you to become a DeeKeep member now!
---