A Comprehensive Review To Deezer in 2023
There are currently a large number of music streaming platforms on the market, including Spotify, Apple Music, Amazon Music, Tidal, YouTube Music, Deezer, etc. They all have their own strengths and bring a variety of different music experiences to users. Maybe you're using one or both of these platforms right now, however, maybe you want to explore new music platforms as well. If you've heard of Deezer but have been hesitant to switch to this platform, or if you've never heard of Deezer but want to check it out, then this Deezer review is a must. We will introduce you to a series of features of Deezer in detail to help you better understand this music platform.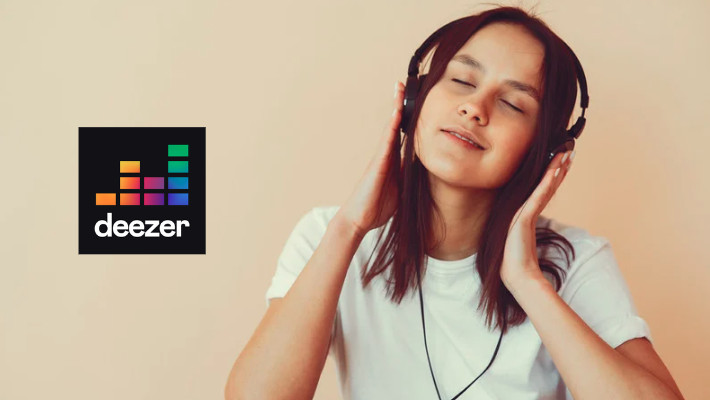 Part 1.

What is Deezer

Deezer, a digital music streaming service based in France, has been providing users with access to a vast array of music and podcasts since its inception in 2007. As of 2023, the platform boasts an impressive library of 90 million licensed tracks, along with more than 30,000 radio stations. The service is accessible through both a downloadable app and a desktop player, allowing users to enjoy their favorite tunes and podcasts on a variety of devices, both online and offline.
---
Part 2.

Detail Introduction of Deezer
📕Subscription Plan
Deezer provides four plans for users, which are Deezer Free, Deezer Student, Deezer Premium, and Deezer Family. Deezer Free is a free plan that users can enjoy shuffle-based music with occasional ads. But it is not allowed for downloading Deezer Music for offline listening. Deezer Premium costs $10.99 for a month but users can enjoy one month free before subscribing. You can enjoy ad-free Deezer music and play on demand. What's more, users can download the music they want for offline listening.
The provided services for Deezer Student and Deezer Family are similar to Deezer Premium. Deezer Student costs $5.99 for one month and also can enjoy one month of free trial. Deezer Family gets 6 individual accounts and costs $17.99/month. Another attention point is, Deezer HiFi is incorporated into every paid plan.
📕Sound Quality
Sound quality is a crucial factor for users to choose a music platform. The sound quality of Deezer's songs is related to the user's subscription plan. The free plan offers two sound quality settings up to 128 kbps. The paid plan, on the other hand, has four sound quality settings, from 64 kbps to high-fidelity sound quality, which is 1411 kbps. The format of the Hi-Fi sound quality is different from the MP3 format of other sound quality, and it is saved in FLAC format. The FLAC format can preserve the original sound quality of the song to a greater extent but correspondingly consumes more data.
📕Music Library
Deezer currently contains more than 120 million songs, including rich tracks, podcasts, radio stations, audiobooks, etc. A major feature of Deezer is that it provides a large number of exclusive original foreign-language podcasts, which is a paradise for podcast lovers. Additionally, Deezer has exclusive content called Deezer Originals. Although Deezer provides a lot of rich content for users to listen to, there is a disadvantage in that some content is only open to certain regions or countries. For example, audiobook subscriptions are only available to users in Germany, Austria, and the Netherlands.
📕Music Discovery
Deezer prides itself on its ability to provide personalized recommendations, enabling users to discover new music and create their own playlists. One of the most famous music discovery features is an algorithm called Flow. It recommends songs you might like by collaboratively filtering and analyzing your listening history, likes, and metadata tags. It can also recommend different styles of tracks to you through the information displayed on your mobile phone. For example, if it judges that you are walking, Flow will recommend lighter music for you.
In addition, you can also discover new music in various recommended playlists, including New Releases, Made For You, Mixes, Charts, and so on.
📕Service Availability
Deezer's reach extends globally, with over 14 million active users, including 7 million paid subscribers, spread across more than 185 countries, including Europe, the UK, North America, and other countries and regions
---
Part 3.

How to Convert Deezer Music to MP3

Although Deezer can directly download songs for offline listening, the downloaded songs are in a specially encrypted format, which means you can only play them on Deezer. Also, if the subscription expires, the downloaded songs will be invalidated.

If you want to keep Deezer music in MP3 format without subscription restrictions, then you need to use a handy tool called DeeKeep Deezer Music Converter. It is specially developed to convert Deezer songs to many different common formats, such as MP3, WAV, FLAC, etc. With DeeKeep, you can download Deezer music in batches, and the highest sound quality can reach HiFi quality. At the same time, it can retain many original ID3 tags. With it, you will be able to listen to your favorite Deezer music anytime, anywhere.
How to Convert Deezer Music to MP3 via DeeKeep
Step 1.Run DeeKeep on Your Computer
Open DeeKeep on your computer and the Deezer web player will pop up at the same time. Follow the instruction to log in to your Deezer account.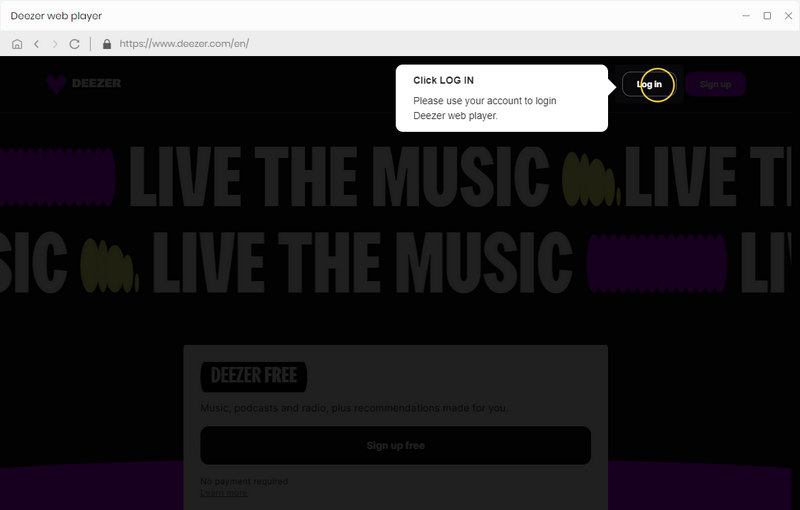 Step 2.Select Output Settings
Open the Settings panel in the lower left corner, and select your favorite output settings, including output format, output sound quality, output folder, output organization, etc. Here choose MP3 as Output Format.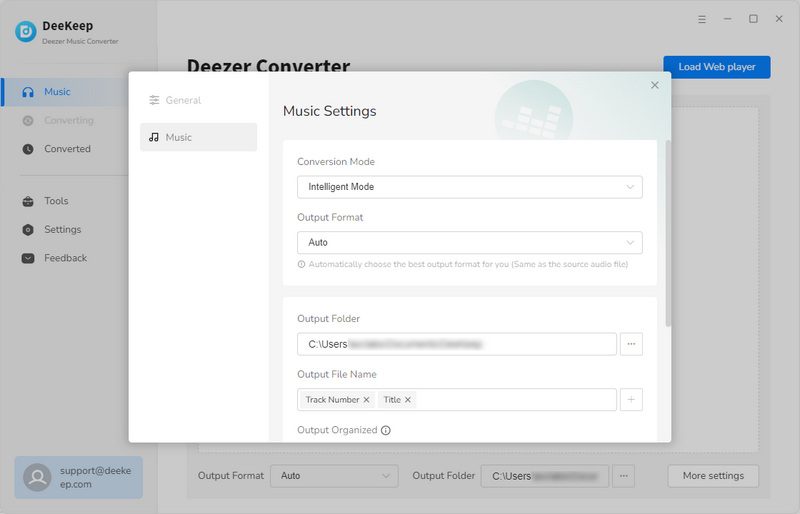 Step 3.Add Deezer Music You Want
After completing the setup, open the Deezer web player. Here you can freely choose the playlist/album/podcast you want to download, and click to open it. Then in the lower right corner, you will see a blue "Click to add" button, after tapping, DeeKeep will automatically read the current list, and then display all the songs in a new window. You just need to check the Deezer music you want to convert to MP3, then click "Add".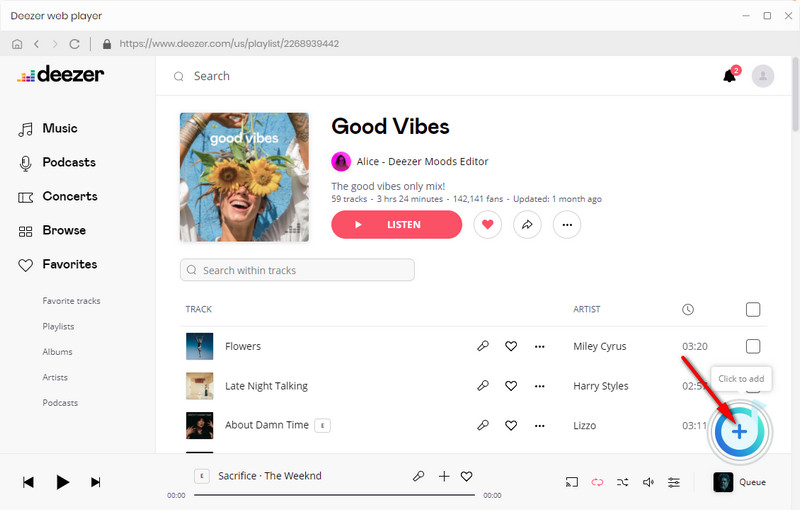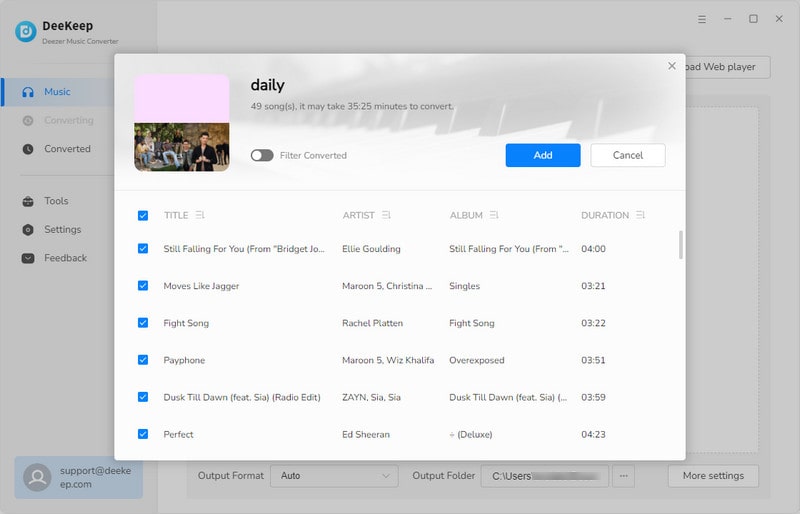 Step 4.Convert Deezer Music to MP3
At this step, just click "Convert" to start the conversion. The song will be downloaded at 10X the speed. After the song is downloaded, you can see the previously set output folder pop up. Or you can also go to the Converted section to view the downloaded Deezer music.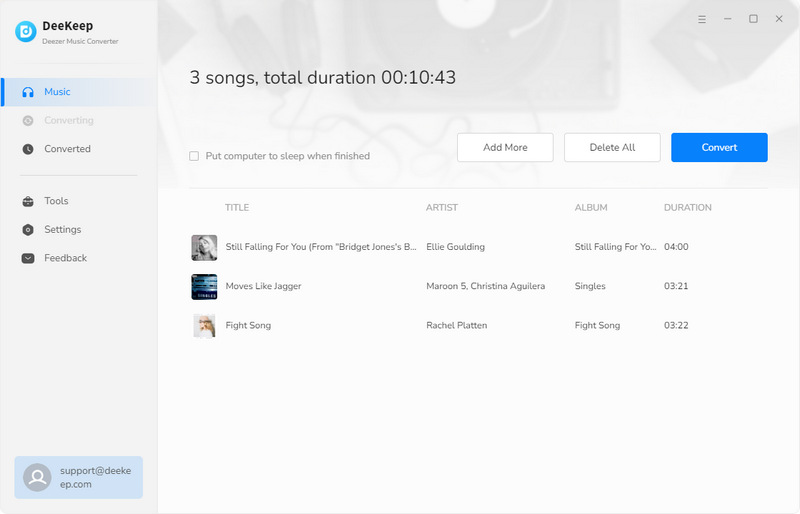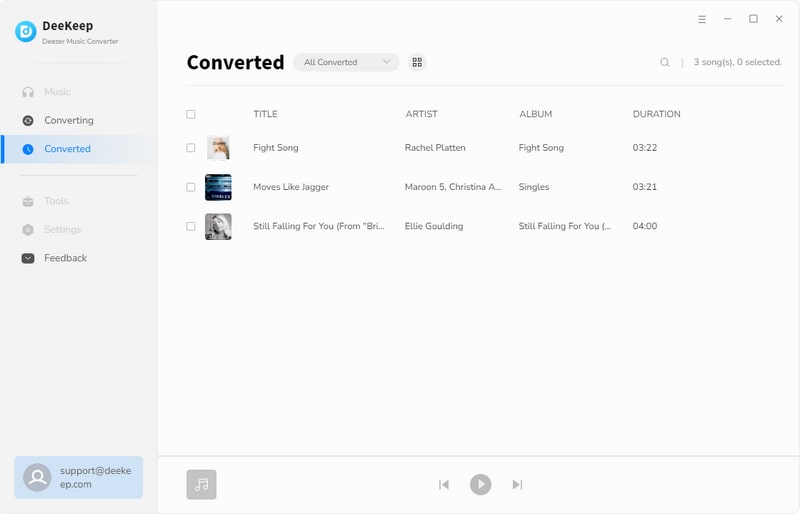 At this point, your Deezer music will be permanently kept on your computer in MP3 format, and you don't need to worry about whether it will be invalid due to subscription expiration because they are already local files stored in your computer.
---
Summary
Reviewing the full article, we detail the features of Deezer, including subscriptions, music library, sound quality, music discovery capabilities, and more. It is not difficult to find that Deezer, a music platform, has a unique charm. Although its user base is not as large as other music platforms, it has attracted many people to pay for it by its unique advantages.
But no one wants to be disturbed by overdue reminders when enjoying music. Using DeeKeep Deezer Music Converter to convert Deezer music to MP3 or other common formats can help you play your favorite Deezer songs on most devices. If you think this article is helpful to you, don't forget to share it with your friends.
---